88PLATINUM, LLC, is a boutique V.I.P. best practices internet marketing & SEO agency headquartered in Colorado Springs, CO.
We help medical, legal, and business professionals and organizations grow more (and better) business by providing the absolute highest level of performance in internet marketing and SEO … without the needlessly high agency price. You get accountable results and tremendous business value.
Certain professionals and organizations need nothing short of the highest possible quality and standards for their patients, clients, partners, and customers – a level of quality and full range of services that can be hard to find at a reasonable price range.
What's unique about 88PLATINUM is our dedication to the V.I.P. customer. We are not a large volume agency. We limit our client base to just 44 clients. Our clients are top in their profession and receive the highest level of customer service and performance. We pull together all aspects of internet marketing (not just one or a few) and deliver absolutely the highest level of performance and adhere to best-practices standards at a cost that's more than practical for small- to medium-sized organizations. More so, you're investing in a true business asset that easily pays for itself many times over and automatically builds incredible value for you, month after month.
Currently, we are accepting new clients. Contact us to request a free estimate for your next internet marketing, design, and SEO project:
---
Why Hiring A Top Internet Marketing, Web Design, and SEO Consulting Agency Matters
In today's world, internet marketing is likely your most important marketing channel second only to word-of-mouth referrals – a business asset that should be in capable hands. However, many small- to medium-sized businesses can't afford to hire proper internal staff to proficiently manage all facets of internet marketing which can include website design, writing, social media, search engine optimization, advertising, and such. So, it makes sense to outsource your internet marketing to web talent agency.
However, some agencies gouge their prices for 'niche' industries such as medical or legal without necessarily producing better results. At the same time, higher profile companies need more industry expertise than what most general website companies can provide. So, more and more, there's a need for high-performance internet marketing without the absurdly high agency prices – but that's not always easy to find.
Here's how 88PLATINUM achieves high performance at the lowest possible cost for every client:
Efficiency
88PLATINUM is networked with top industry resources, nationally and internationally, to contract unmatched services on an as-needed basis. This allows us to work closely with you to craft your strategy while efficiently leveraging the best internet marketing, design, and SEO talents available anywhere.
Volume
88PLATINUM is not a high-volume internet marketing, design & SEO consulting agency motivated to make quick, massive profits. You will not see us placing large quantities of general ads, direct mail, or cold calls to try to muster as many clients as we possibly can. Because of the type of client we take on, quality and customer service is just not something we can afford to compromise. We are profitable and viable by delivering tremendous long-term business value for our relatively few, select clients who are just as serious about their internet marketing and SEO performance and results as we are.
Experience
Currently, 88PLATINUM has more than 20 years experience and currently has dozens of clients in the medical, legal, and business industries – industries that have their own nuances, regulations, and standards.
Philosophy
88PLATINUM is not a high-volume website or SEO consulting agency. Instead, we aim to be the 'Acura' of internet marketing, design, and SEO, if you will – we provide that full range of high-end, professional quality at a price that's more than reasonable. Ultimately, you get an effective and powerful business-building machine that easily pays for itself many times over.
---
88PLATINUM TEAM
Chris Swanson (Swanie), MBA, MA
Owner / SEO Consultant
88PLATINUM, LLC is owned and operated by Chris Swanson (Swanie), MBA, MA. He is a Certified Inbound Marketing Professional and eMarketing Association Certified Marketing Consultant with more than 20 years experience in internet marketing, design, and SEO.
Swanie has worked for dozens of medical, legal, and business clients to include UCHealth, Memorial Health System, ICMI, Carmichael Training Systems, SRAM Corporation, US Anti-Doping Agency, physicians, attorneys, therapists, and others. More about Swanie:
MBA, University of Colorado Colorado Springs, CO
MA, Syracuse University, NY
BS, United States Air Force Academy, CO
eMarketing Association Certified Marketing Consultant
Yoast Academy Certified SEO Copywriter
HubSpot Academy Certified Inbound Marketer
Professor, Pikes Peak Community College
Certified Google Partner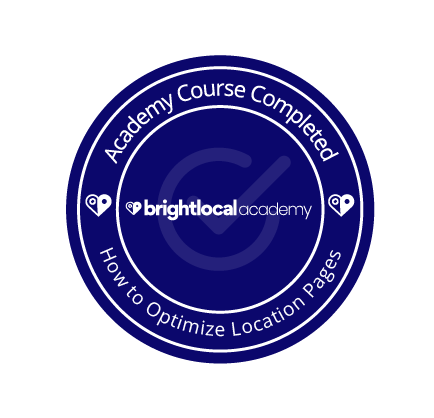 ---
Bianca Eckstein, BA
Website Designer & SEO Assistant
Bianca Eckstein is a website designer and SEO assistant at 88PLATINUM, LLC. She grew up in Tijuana, Mexico where she was raised by her mother and father alongside her four sisters. She moved to Colorado Springs in 2011 and fell in love with the mountains and the love of her life, Dan. In 2018, she earned her Bachelor of Arts Degree in Graphic Design from Colorado State University at Pueblo. She is married and has two amazing children, Luis and Evangeline.
Bianca is passionate about learning new things and truly believes it's never too late to learn a new skill. She loves the TV show 'Friends,' photography, and dancing.